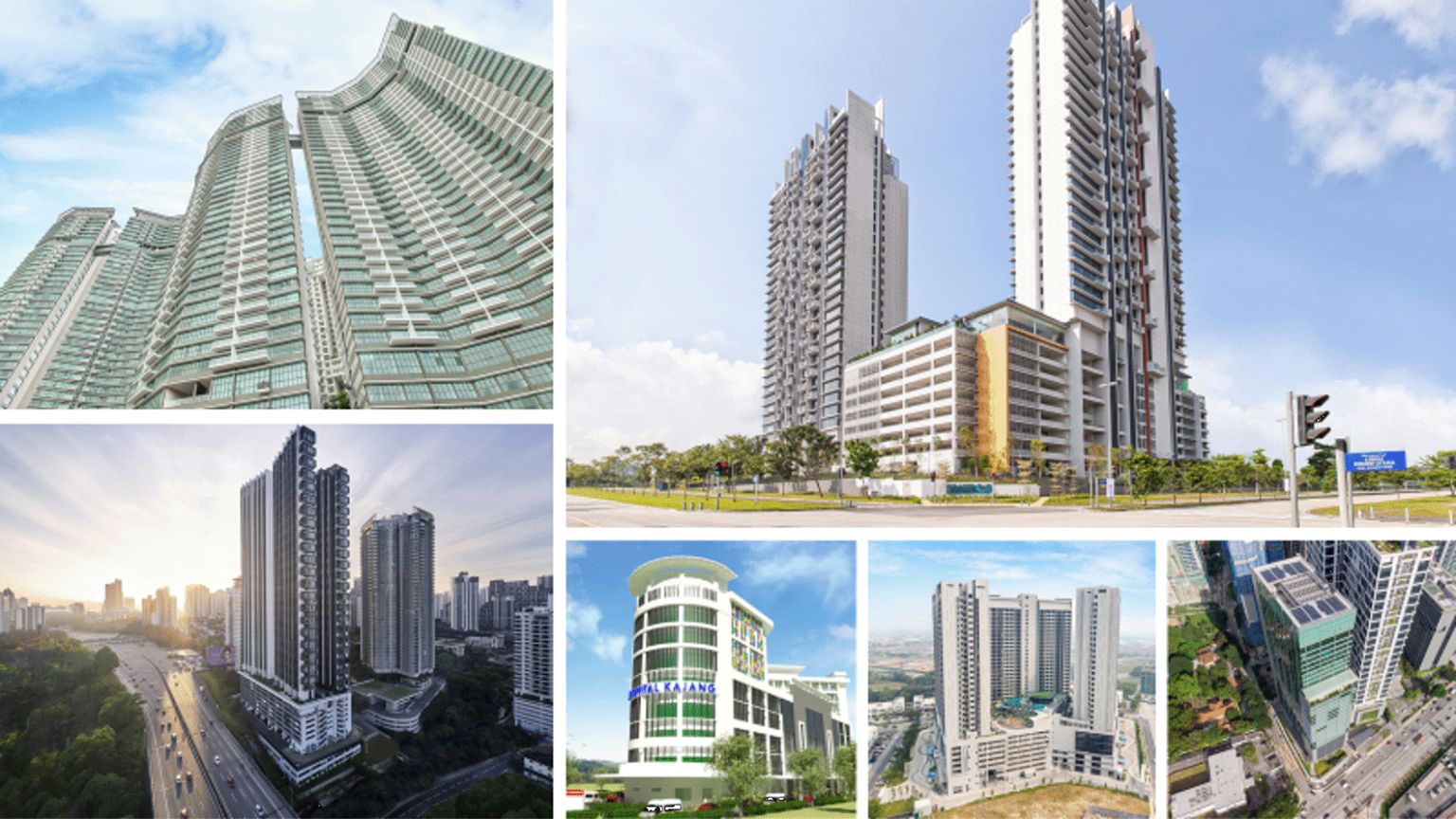 Tuju Setia, through its subsidiary Pembinaan Tuju Setia Sdn Bhd (PTS), is involved in the provision of construction services as a main contractor, with experience in commercial, residential, and institutional buildings mainly in Klang Valley. PTS has core expertise in the construction of high-rise buildings and design & construction of hospitals, which includes procurement and installation of Group 1 medical equipment such as medical gas pendants and bedhead, steriliser equipment, Computerised Tomography (CT) scan equipment, medical imaging equipment and among others.
Distinguished Clientele (selected)


Notable completed non-residential projects include Setia Walk, Setia Sky Residences (Celeste & Divina Tower), TWY Mont Kiara, Geo Bukit Rimau, Top Glove Corporate Office Tower, Menara TCM, and St. Joseph's Institution International School Malaysia (previously Tropicana International School). Completed residential projects include Mentari Court, Grand Medini Residence, and Idaman Residence.

PTS is a Grade G7 contractor registered with the Construction Industry Development Board (CIDB) of Malaysia, allowing it to undertake projects with unlimited value. PTS is also registered with CIDB under code B29 which permits it to undertake construction of hospitals and healthcare facilities, and holds the Sijil Perolehan Kerja Kerajaan that enables its participation in tenders for Government projects.

PTS is accredited with ISO 9001:2015 Quality Management System for the provision of project management for construction of buildings and engineering works. PTS has also obtained the QLASSIC and CONQUAS quality certifications, as well as the SHASSIC assessment for health and safety performance.